Grounding straps are a vital part of any electrical system, and custom ground straps can be especially beneficial. They can be customized to fit your specific needs, ensuring your equipment is properly grounded.
Here at ABL Electronic Supplies, we offer a wide range of custom ground straps for you to choose from.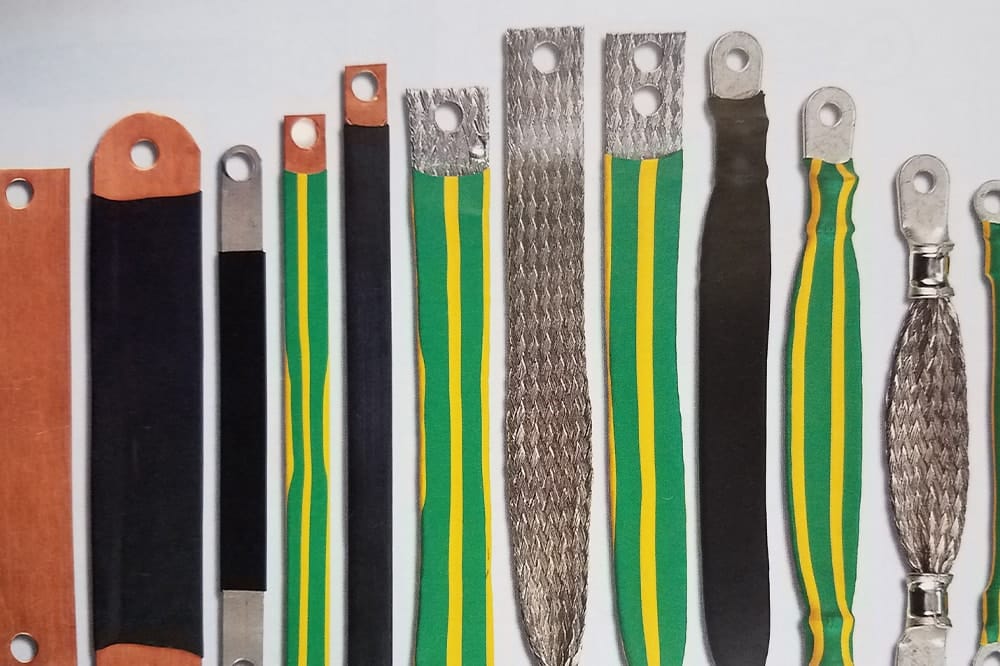 Importance of having a good ground strap and how it can protect your equipment
Custom ground straps are essential for keeping your equipment safe. They help protect your equipment from damage by providing an excellent connection to the ground. This helps prevent electrical shocks and other problems that can occur when there is a bad connection to the ground.
Custom ground straps can also help to improve the performance of your equipment by providing a better path for current to flow. When choosing a custom ground strap, it is crucial to select one that is made from high-quality materials and is designed for the specific application you are using it for.
Types of Custom Ground Straps
Our custom ground straps are the perfect solution for a reliable and secure electrical connection. Crimped termination ensures a tight fit, while the flat braid design makes for a flexible and easy-to-use strap. Our differentiating hole size classifications allow any client to choose the best fit for their needs and are punched into the strap allowing for quick and easy installation, while the tinned copper helps resist corrosion. Whether you need an insulated or non-insulated strap, we have you covered.
Solder Dipped Ends With Punched Holes (GS16-GSI16 Series)
Each strap is made from a flexible flat tinned copper braid that is highly durable and resistant to corrosion. The ends of each strap are also solder dipped for easy installation, and they come with pre-punched holes of customers own size and choosing for added convenience.
But perhaps the unique feature of these ground straps is their versatility. They can be used for insulated and uninsulated applications, making them ideal for many projects.
These great straps are perfect for various applications, including grounding or strain relief. They feature crimped termination for a secure hold and are available in insulated or non-insulated versions. Our ground straps are extra flexible and constructed from high-quality materials for maximum durability. With their round, rope lay design, these straps are easy to work with.
These high-quality straps are made from copper foil with punched holes, making them the ideal choice for various applications. Plus, they come in insulated or non-insulated types so that you can choose the perfect one for your needs. And with various lengths and hole sizes available, we're sure to have the ideal strap for your use.
These punched copper foil straps are the perfect way to ground your equipment. We have you covered whether you need a strap for insulation or non-insulation. Our straps are 3/8″ wide and can be customized to any length you need. Plus, we can punch holes of any size to meet your requirements.
These copper foil straps with punched holes are made from 3/8" wide tin-plated steel and are white PVC insulated. They are also available in both insulated and non-insulated options depending on your requirements. Plus, their holes make them easy to install.
Customize Ground Straps for a Safe Electrical System
Ground straps are a vital part of any electrical system, and custom ground straps are especially critical in ensuring your system's safety. If you're looking for a quality ground strap that is customized to fit your specific needs, we can help.
Our team of experts will work with you to create the right ground strap for your unique application, and we guarantee its durability. Visit our website today to learn more about our custom ground straps.