Ground straps will protect you — or anyone around you –from electrostatic discharge. They are used after the bonding process to redirect an electrical charge. When used with medical industry machines, ground straps will safely route the electrical charge to travel from one device to another, preventing a chain reaction of shortages.
Let's explore why using ground straps within the medical industry is paramount and how they can help improve your practice's operations.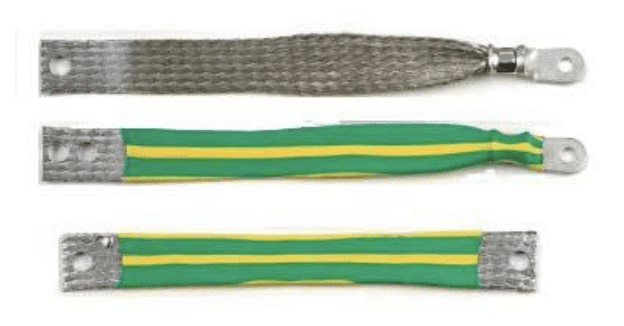 HOW ARE GROUND STRAPS USED IN THE MEDICAL INDUSTRY?
Ground straps are used in the medical industry to connect electrical tools, such as X-ray machines, drills, and more, to the ground. Using ground straps in the medical sector prevents static electricity, which is caused when two objects have a buildup of charged particles and the surfaces come in contact. Ground straps allow medical professionals to practice safely, protecting patients and practitioners from electric shocks while complying with regulations.
ADVANTAGES OF USING GROUND STRAPS
Protect equipment from electrical disturbances: Connecting the metal parts of any medical equipment to a grounding system eliminates the potential buildup of electrostatic charge that can cause problems in operation, damage components, and harm people.
Protection from potential surges: Grounding straps help protect medical equipment when there are spikes in electricity usage or from lightning strikes, which could otherwise lead to expensive repairs and downtime.
TYPES OF GROUND STRAPS
The sole purpose of grounding straps is to redirect a current in case of a short circuit or power surge, which is critical in protecting people and surroundings from electrostatic discharge. Ground straps feature a copper braid wire closed with metal connectors. Braided cables provide the strength and durability to handle demanding environments and applications within the medical industry.
There are four types of ground straps, including:
Braided ground straps
Mesh ground straps
Sheet ground straps
Solid wire ground straps
CUSTOM GROUND STRAPS
Custom ground straps for your medical practice ensure that any electrical current is properly grounded. You can effectively reduce the risk of electric shock by dissipating hazardous levels of electricity with any of these options.
Ground Strap Materials
Tinned Copper
Nickel-Plated Copper
Bare Copper
Copper Foil
Standard Wire
Stainless Steel
AWG Sizes
4/0
3/0
2/0
1/0
1
2
3
4
6
7
9
10
12
14
Terminal Types
Ring Terminal
Square Lug Terminal
Fork Terminal
High-Temperature Terminal
Solder Dipped and PUnched
Crimped Ring
Alligator Clamps
GROUND STRAPS FROM ABL ELECTRONIC SUPPLIES
Use ground straps from ABL Electronic Supplies for various medical industry applications. Medical professionals rely on these durable and affordable components for the safety of their patients and practice.
ABL's products always follow strict quality standards, meeting the highest industry requirements. Our team at ABL Electronic Supplies, Inc. is proud to offer over 45 years of experience in providing top-quality products, including our extensive selection of ground straps in various shapes, sizes, and materials to suit your medical industry needs. Contact us today if you are a medical equipment supplier looking for high-quality ground straps.